With little time left for candidates to sway undecided voters, the battle to secure the support of undecided voters in Toronto may hinge on one crucial factor: the urgent need to review the city's development policies to address the pressing issue of housing affordability.
Housing affordability is a key issue that is at the top of many candidates' campaign platforms in the 2023 By-Election for Mayor taking place on June 26.
What is Toronto's 'yellowbelt?'
To understand why developments and homes prices, one must take a look at Toronto's zoning map. The predominant yellow mass shows the location of residential areas and forms the "yellowbelt," a name coined in the same fashion as Ontario's Greenbelt.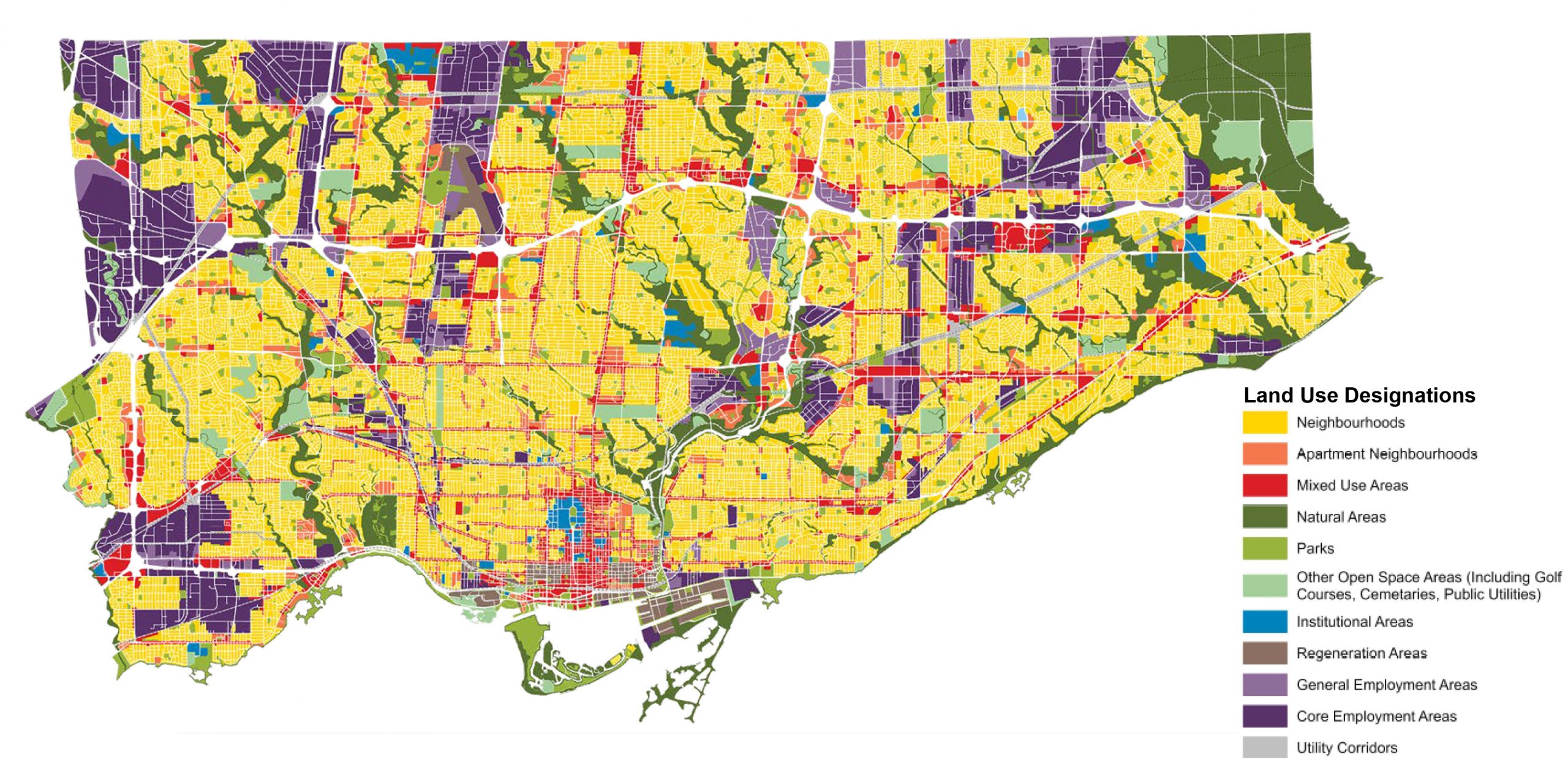 "About half of our land is caught up in this zoning designation, which doesn't, or hasn't, allowed higher density development in these areas," said Dr. Karen Chapple, the director of the School of Cities at the University of Toronto (UofT), during a Zoom interview.
According to the city's planning division, residential detached zones – or single-family homes – make up 31.3 per cent of Toronto's total area. Prior to city council's approval of multiplexes, this zoning bylaw did not allow for the development of denser housing options.
The outlook of Toronto's housing crisis
In May, Toronto city council approved two-, three-, and four-unit multiplexes as a solution to the crisis. However, urban development experts point out that the causes of the crisis go beyond low housing supply.
"It's an income crisis," Chapple said. She said that developing expensive housing supply is a mismatch with growing income inequality.
According to a report by Generation Squeeze, while the average income in the Greater Toronto Area (GTA) has remained around $50,000 a year for almost half a century, home prices experienced an exponential increase, reaching an average of $1.1 million in 2021.
Cheryll Case, founder and executive director of the non-profit urban planning organization CP Planning, said that "the financial incentive to maximize profit is one of utmost importance to address to resolve that crisis." 
Financial issues have set back efforts to build new housing, according to a recent report of the Housing Now plan. Factors such as construction costs rising "four times faster than rents" since 2019, Ontario's Bill 23 development charges cut, and the pandemic have affected the city's funding tools for construction, making it the "most expensive city in Canada to build high-rise residential."
The legalization of alternative housing models seems like one of the solutions to the crisis. But what can multiplexes do in Toronto's "city of neighbourhoods?"
How can multiplexes affect housing affordability?
To estimate how multiplexes could be a solution to the crisis, the city conducted the Beaches-East York Missing Middle Pilot Project, which is part of its Expanding Housing Options in Neighbourhoods (EHON) initiative.
The project aims to assess whether increasing density in neighbourhoods through missing middle home designs alleviates supply constraints in the housing market.
"We simply need more options 'in-between' the multi-million dollar house or high-rise condo," said mayoral candidate and Beaches-East York Coun. Brad Bradford in a statement to the Toronto Observer.
Bradford said that the pilot project can serve as a starting point for the implementation of multiplexes, which will be "replicable across Toronto" upon policy corrections.
What can the new mayor do to tackle housing affordability?
Increasing financial support systems is one way the new mayor can relieve the crisis, Case said.
"For example, the City of Toronto currently has programs that will provide a forgivable loan when the house is built as affordable and then also rented for affordable rates."
Case said that some city council perspectives of multiplexes "really deserve a lot more attention." She said Scarborough North Coun. Jamaal Myers is "looking to see more financial support for affordable housing. He's also open to exploring denser development beyond just four units, six units."
Chapple said an increase in population density with a scarce amount of dwellings could bump up the price of nearby land. "If you don't implement at scale, if you don't build an industry, you won't get any affordability benefits," she said.
Alternatively, Chapple pointed out a housing model known as the "Missing Little," developed as a collaboration between the School of Cities at UofT and City Building at the Toronto Metropolitan University (TMU), advocates for developing dwellings within pre-existing homes, reducing costs and challenging zoning barriers for more affordable housing.
"Probably the best way to ensure affordability is to make loans to low-income homeowners," said Chapple. This aid would allow owners to make improvements on a lot and rent it at an affordable price to people of limited means, creating more living units.
How is density beneficial to neighbourhoods?
Neighbourhoods have been essential to the development of Toronto's culture. While some residents oppose changes in neighbourhoods, increased density can actually be beneficial for the public.
"It can make them safer," said Chapple. "For one thing, eyes on the street."
Chapple said that density can lead to improved quality of life. "If you have more people, you have equal support, more retail. So, you can have new stores, new restaurants. You stop having empty storefronts. It's a great way for Toronto to grow on the yellow bar."
Developing new forms of housing that increase density in neighbourhoods "is not simply a conversation about the built form, it's really about the people that are missing from our neighbourhoods," said Bradford.
"Toronto's promise is predicated on the notion that anyone who wants to come and live here has the option to do so. In fact, the future success and sustainability of our city depends on this holding true," he said.